As brands become bespoke and packaging becomes local, will packaging mega-factories become redundant? Paul Foulkes-Arellano, founder of Circuthon Consultingasks this question and many more, arguing that the industry needs to work smarter, not bigger, and embrace technology rather than expand.
"Can you imagine what we could do if we took a truly innovative approach to the issues facing our industry?" – Steve Kelsey, PI Global, June 2011
Steve is a visionary. I learned everything I know about packaging visiting factories and filling lines with Steve in the late 80's and early 90's. Steve got to look ten, twenty, thirty years into the future and chart how packaging formats – and indeed, packaging, merchandising and retail – would evolve.
In the mid-2000s, I saw a presentation by Steve where he explained how factories would run multiple SKUs on the same lines with unique graphics. But they weren't really "lines"; they were much more interesting than that.
We have reached a stage in time where only a highly creative and endlessly inventive approach to packaging manufacturing will work. We've reached a point where bigger isn't necessarily better. In fact, bigger can spell disaster.
By chairing the EuroPack Summit in Montreux at the beginning of September, then by participating in London Packaging Week this month, I had the chance to talk to many packaging producers. There are common themes in our conversations, and none of them are growth, per se, but rather the maintenance – the maintenance of income and, in an ideal world, of profits.
Unsurprisingly, the conversations revolved around durability, efficiency, transportation, energy costs and inventory. And what is the obvious (but unthinkable) solution? Many small units, close to customers, ultra-flexible and capable of reprocessing their own waste.
But we live in a world of status quo, not a world of zero waste circularity as usual. And there are billions sunk in this kit – so what?
When I look at the books on my shelves, I realize it's very different from the late 80s when I started working in the packaging industry. Book titles include The Circular Economy Handbook, The Case for Degrowth, The Acorn Method, Environment and Economy, Sustainable Materials, Sustainable Energy, and of course, Donut Economics. These book titles alone give us a very clear view that the world has changed – but more than that, it is changing very rapidly.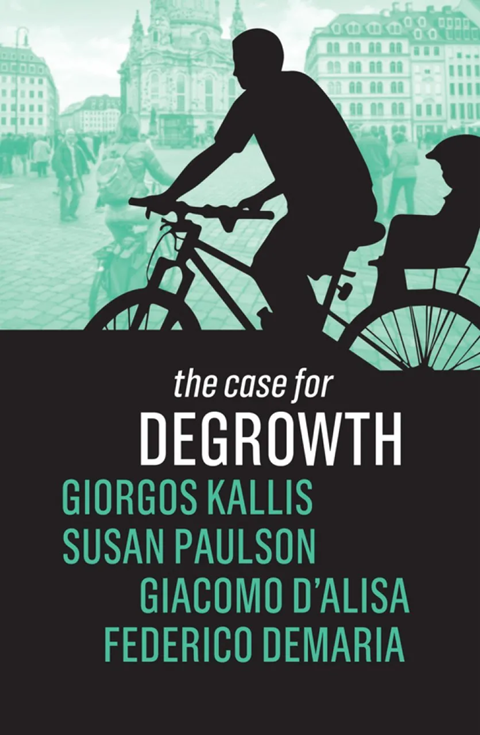 Manufacturing, as I was taught in my MBA, moves at the same speed, but always with an emphasis on enormity; online speed; on gigantic machines, with gigantic delivery times. Months, even years, to buy and install these machines, which then requires specialized maintenance. Every factory visit you do, there's always a line down, there's always a catch: some kind of packaging or raw material is missing, which means the line isn't working that day- the.
How many times has this happened to me in my career? How many times have I gone to see a factory, and a particular line doesn't work until evening, long after we get home?
So, is it time to embrace a "smaller is better" philosophy and look at how to better serve customers?
As I walk through the warehouses, I see the names of the packaging suppliers on the shrink wrap of the pallets and wonder how important that particular brand is to the packaging manufacturer. Many manufacturer brands we know and love tend to fall apart over time. During confinement, many brands that sell in Horeca were wiped off the map; some have barely survived but are still on the brink. As a packaging manufacturer, you have to make the right bets, and even the most tightly managed ship can run into all sorts of trouble when a recession looms.
2023-2024 promises to be one of the toughest times for business in modern history, but we still hear announcements of major gigafactory installations.
It's time to get ready for a jolt
We have already seen the digital shift in print. There is a discount of up to 80% on time when moving from lithography to digital – from 4 to 6 weeks of delay reduced to 7 to 10 days is not uncommon. The issue was often quality, but buyers are getting used to buying from small online businesses, where the print quality isn't the best.
Now buyers turn a blind eye because they want the product.
Some of the digital printing on uneven surfaces leaves a lot to be desired, but it can improve. However, for many packaging manufacturers this has become a mental barrier to digital adoption. This mentality goes against the modern concept of MVP, which is prevalent in the world of digital technology and AI. "Perfection is the enemy of progress" is a phrase you hear regularly in technology, but much of the packaging industry is all about perfection. Safety first can hamper innovation.
The other giant leap in technology that has happened in the past 20 years is additive printing. There's a simple answer in our industry to anyone who advocates 2D/3D printing, and that's cost and speed. Additive printing is too slow and too expensive to use for packaging, that's the immediate thought. Now, if we were proposing to print a shell from biopolymer filament, I would be all for it, but we've moved from the early days of mass production to 3D production.
A lot of people just see it as prototyping technology. But 3D printing for prototyping is quite different from 3D printing for production; scaling up for production means not just printing more units from more machines, but preparing systems, industrializing equipment and adapting processes for 24-hour mass production. It doesn't seem simple for a company that was started as a traditional linear production unit.
We need to be aware of NextGen pack manufacturing, which can be done on a micro-scale (and micro-investment) compared to the current factories we are used to building. NextGen is here now – it's a faster, more affordable and fully scalable way to produce bespoke products. And what's really exciting are the 3D printed molds that can be made overnight, instead of waiting 8 weeks or more for a high quality milled steel mold. The production line can be used to create a whole range of different products at high speed and at low cost on the same manufacturing platform.
There are many industry sectors in the packaging world that could greatly benefit from a much more modular, low-investment factory model. But my mind particularly goes to glass, where a new furnace can be very expensive and take many years to get up and running, especially now that the glass industry is moving towards electrification. This same argument could apply to a new pulp mill, particularly molded pulp packaging. But especially for NextGen materials and Manufacturing 4.0 – we can almost smell a new generation of 3D printed metal packaging.
There is huge potential for 2D and 3D printed metal packaging, ranging from flexible film to rigid packaging. In fact, it's hard to name a substrate or format that wouldn't benefit from this micro-factory approach unlike today's giga-factories. Cost savings are all well and good, but when the market is so erratic, these phenomenal efficiencies can turn into a gargantuan burden and risk. Is it time to embrace microfabrication, or are our pockets so deep?
In March 2020, Paul founded Circuthon Consulting to accelerate his work on sustainability and circular economy projects around the world. Its areas of expertise are raw materials, food and beverages, clothing and footwear. He particularly focuses on NextGen fiber recycling, composting, biomaterials and the development of new materials. Much of his work involves coaching companies in the supply chain and disposal chain on reuse and new materials.